Bridging the Gap with Evidence-Based Facts on the Maintenance of DUWL
CE-DUWL Hamilton
Date: Thursday, March 5, 2020
Location: Rotsaert Dental Laboratory Inc., 71 Emerald St. S., Hamilton ON. L9C6R3
Time: 6:30pm registration, 7pm-9pm Course
Fee: $40 per person*
Speaker: Michelle Aubé (Simmonds) RDH
CE-DUWL Hamilton
Registration: 1-800-268-8633, ext 248 or tammyk@maxill.com
Cheers to You!
Get a free gift with every registration
(Distributed at the event)
Course Description:
DUWL: Make Sure It's Just Water!
Bridging the Gap with Evidence-Based Facts on the Maintenance of DUWL
The maintenance of Dental Unit Waterlines (DUWL) in a dental office remains an equal topic of interest today in 2020 as it was in 1997 when the Journal of the Canadian Dental Association presented an evidence-based article on the core issues surrounding DUWL … biofi lm! The need for dental offices to execute a DUWL maintenance program surfaces from theoretical facts associated with water and the formation of biofi lm. Aside from dentistry, countless other industries have quality assurance programs in place to ensure the vesicles that carry or dispense water are cleaned, disinfected and tested. Why should a dental office be any different? There are many 'vesicles' in a dental office that carry and dispense water; are they emitting just water or water with particles from a biofi lm matrix? In order to initiate a DUWL maintenance program, the dental professional must first believe that there is an actual need, and this can only be accomplished by deciphering through evidence-based research. This course will navigate through the microbiology of biofi lm and its harmful counterparts that pose health risks to clients in a dental office. Along with the dental service technician's guidance and direction on equipment maintenance, the full responsibility falls upon the dental office to know what equipment is present and how it needs to be maintained. Does your office have a closed or open municipal system for the delivery of water? Is the closed system fully closed or is there a toggle switch to allow municipal water fl ow? What maintenance does the manufacturer of your particular equipment state needs to be performed? The small print for the 'MIFU' for closed systems specifically discloses the adoption of a three-step system: cleaning, disinfecting and testing. These three simple steps are causing confusion in the dental industry as the dental office is left to select products and 'systems' that they may not know the full facts about. Informed decision making is key with a DUWL system! This course will review the enzymatic properties of a DUWL cleaner and examine the difference between an actual cleaner verses a bacteriostatic tablet for water conditioning. The theory of cleaning before disinfecting applies to DUWL just as they apply to the disinfection of any hard surface. The chemical components required for proper disinfection and control of biofi lm will be discussed. Water testing options will be explored to include both the applications of hygienic water monitoring and colony-forming unit water testing. The goal of this course is to have YOU make an informed decision based on evidence and best practice to have confidence in your existing DUWL system or be ready to tackle and initiate a complete system!
About the Speaker:
Michelle Aubé (Simmonds) RDH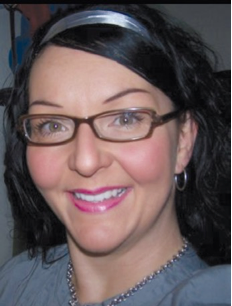 DUWL: Make Sure It's Just Water Instructed by Michelle Aubé (Simmonds) RDH, OSAP member, maxill's CE National Manager and Speaker, current educator for dental hygiene program, Fanshawe College CE Department IPAC Professor, ODHA Re-Energize Speaker, past CDHO IPAC remedial educator, article writer for OH Canada, and past CDHO Assessor. She has been in the dental profession for over 27 years and still continues to practice clinically allowing her to realistically connect with theories and issues of modern day dental o ffi ce practice. Michelle off ers a smart, positive and refreshing approach to education and has recently been nominated for the 2019 CDHA RDH Superhero Recognition Award.
*In the event of cancellation, the registration fee will be refunded when a minimum 5 days notice is given, after which the registration free will be non-refundable.