MEDIT'S Latest Product, The I500 Intraloral Scanner, Exemplifies Three Qualities:
Value, Efficiency, and Productivity
With its impressive speed and powder-less system, the i500 allows for a smoother scanning experience, shortening turnaround times and increasing the productivity of your clinic. Regardless of your specialization, the i500 has diverse applications, ensuring that your professional needs are met. Increase your work efficiency with the vast flexibility that the open CAD/CAM system offers and never worry about compatibility issues again.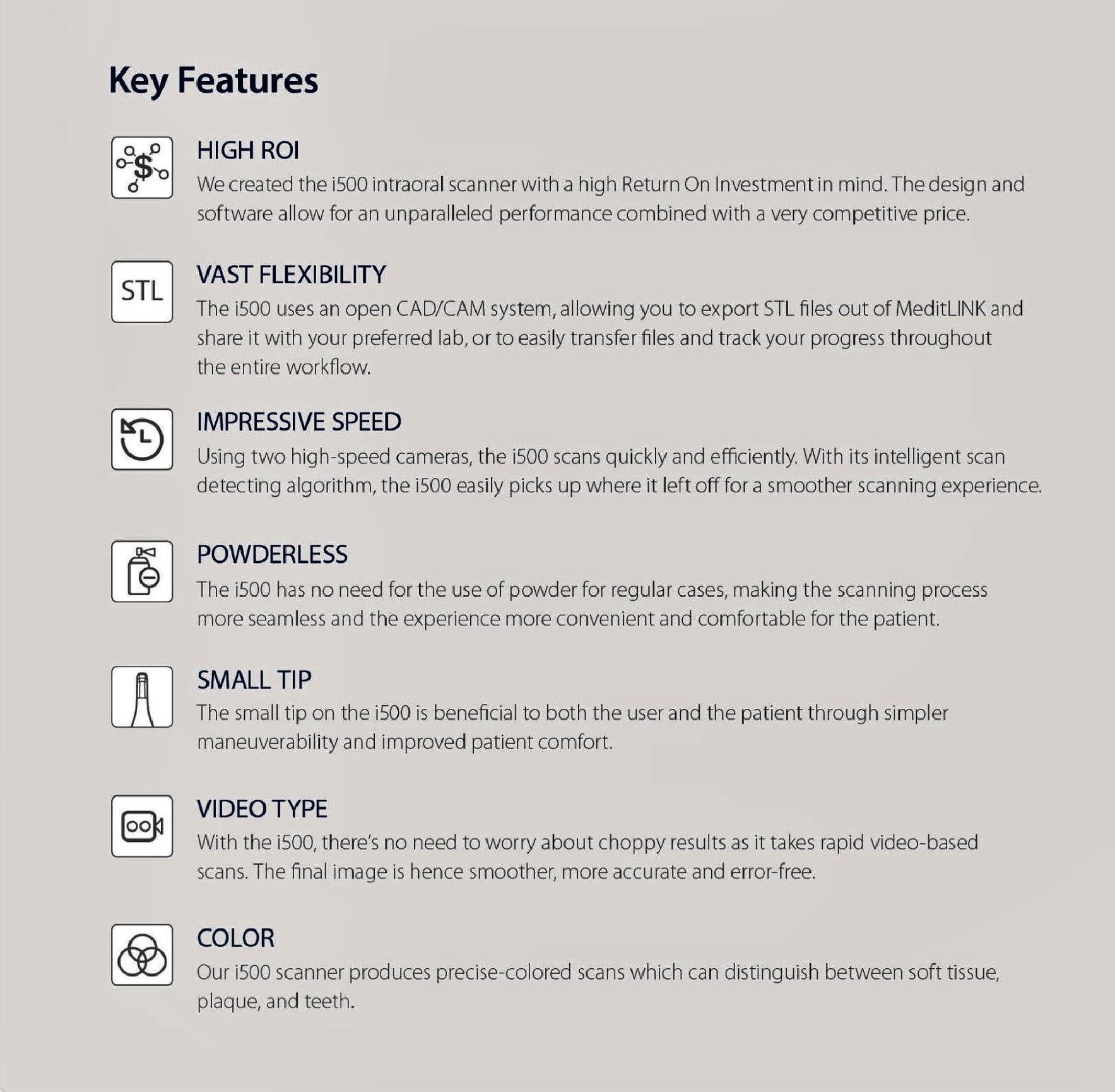 Perfect Software and Hardware Combination:
Value, Efficiency, and Productivity
The i500 scanner and its accompanying software is pleasant to use and easy to understand, making it accessible to all users, and simple to incorporate into your practice or lab.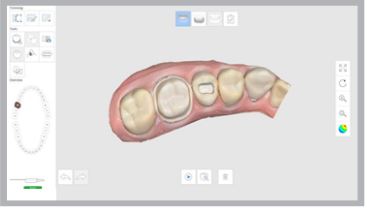 User-Friendly UI
Our software user interface is intuitive with a streamlined process so you can spend less time on scanning and more time on diagnosing and treating your patient.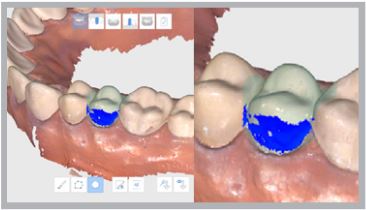 Undercut Area Analysis
This feature allows you to analyze the undercut area based on insertion direction. You can set the insertion direction via two methods (auto or manual direction).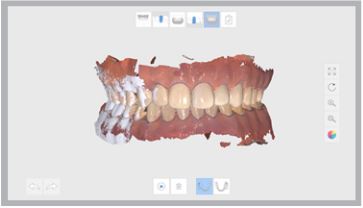 Automatic Alignment
The iScan software automatically finds the occlusion with a simple scan of the bite.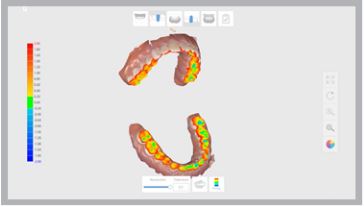 Occlusion Analysis
The occlusion analysis feature quickly controls and displays the interference between the maxilla and mandible and shows the results with the color map.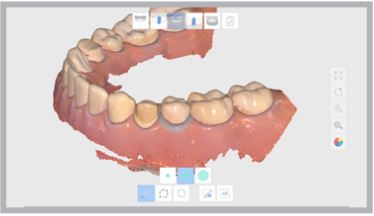 Lock Area
You can lock the scan area by painting it and locked (colored) area will not be updated by further scanning. Use this feature to fix retracted gingiva after immediate scanning as it might collapse. You can still trim the locked surface. The deleted locked surface can be re-scanned.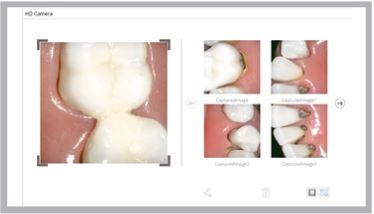 HD Camera
You can take 2D images without 3D model data and share the images with a laboratory.
One Software to Connect them all
Medit's new workflow management and communication software, Medit Link, was developed to enhance your performance. Its integrated Cloud Storage and open data architecture ensures that your clinic's performance is optimized, while supporting your everyday CAD processes with its real-time workflow management and communication tools. In addition, Medit Link enables you to stay focused on your important tasks by giving you an overview of your current digital processes and associated costs.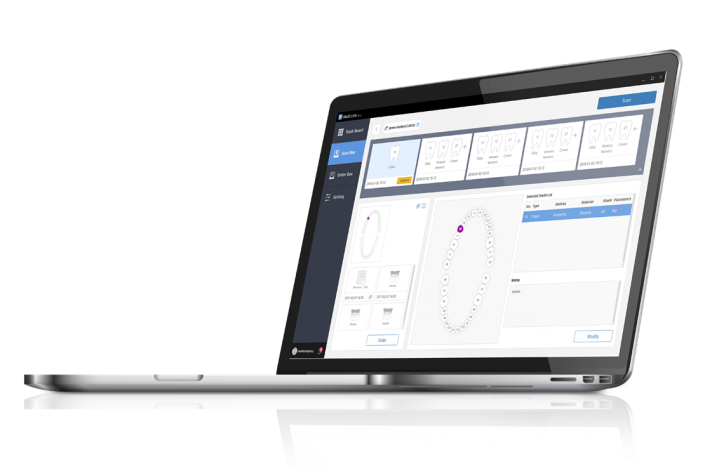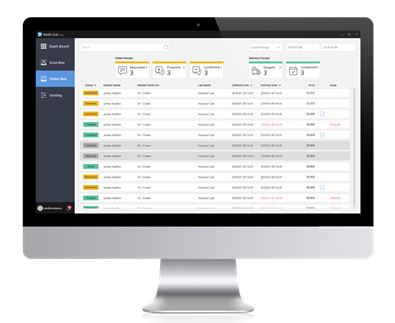 Cloud Storage
Cloud storage is becoming a basic necessity as files and information go digital. That is why Medit Link is packaged with cloud storage which provides you with the ideal storage space for all of your patients' files. You can save both digital impressions and patient treatment information securely on the cloud. Medit Link facilitates automatic uploading and downloading of databases and files via Amazon's AWS. Data is automatically synchronized from the PCs of multiple users within the same company; technicians can work conveniently from any PC where Medit Link software is installed.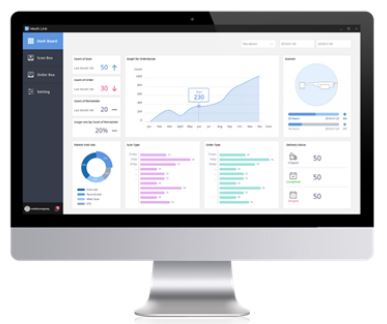 Dashboard (Coming soon)
Data is accessible in a summarized form at a glance. Keep track of all your orders, including relevant costs, scan types and patient visit rates. Medit Link enables easy management of ordering and performance and effective communication with digital dentistry partners.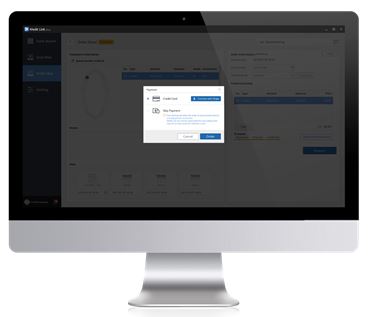 Payment & Collection
Medit Link is integrated with Stripe (www.stripe.com), the online payment platform, and the payment module (http://www.iamport.kr/), which makes payment easier for everyone. In addition, wire transfer and payment skip methods are also available. With Medit Link's payment management system, you no longer need to worry about forgetting a payment. Let the system handle the administrative tasks so you can focus on being more productive.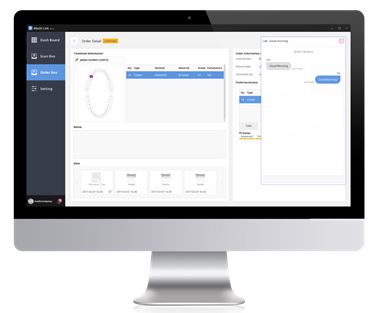 Easy Communication (Coming soon)
We know how important effective communication is, especially at work. This is why we have developed Medit Link to make communication as seamless as possible between clinics and labs. By enabling real-time communication between you and your lab, Medit Link ensures that the error rate of your order is minimized.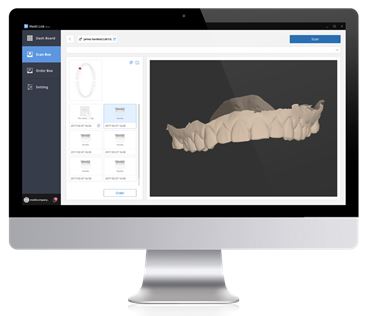 3D Viewer
After completing the scanning process in the i500 scan software, you can preview the final image via the 3D viewer in Medit Link.
How You Will Benefit from Our i500 Intraoral Scanner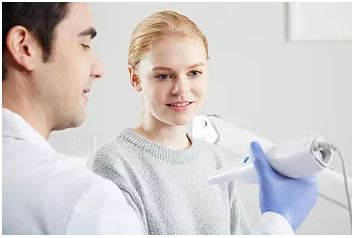 Save money, time, and materials
Low inputs throughout the machine life cycle and no necessity for mold materials or powder in most cases are among the ways savings are achieved when using the i500. Furthermore, high accuracy and precision coupled with intelligent scan recognition and fast scan speed will reduce chair time significantly.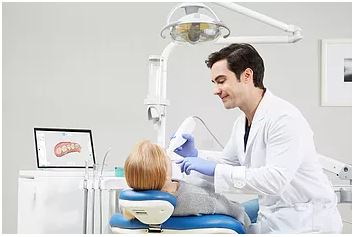 Experience convenience
Our intraoral scanner is an absolute lightweight which reduces the required effort when scanning for extended periods. The single button control allows you to start and stop the scanning process while holding the device easily. Additionally, you will be able to monitor captured 3D in-motion images on the screen next to you throughout the task. Another factor for increased convenience is the small tip for optimized patient comfort.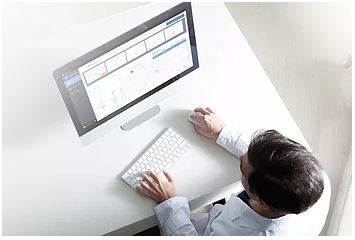 Digital workflow
The i500 intraoral scanner is partnered with Medit Link, an integrated collaboration tool that allows fast and easy transfer of scan data to dental labs, effective communication, and seamless workflows. Integrated cloud storage and open data architecture ensure optimized performance and a reduction of chances for human error while supporting your everyday CAD processes.