Freehand Diastema Closure
Mastering the Class IV Restoration
Instructor:
Dr. Robert Margeas
Location:
Rotsaert Dental Laboratory
71 Emerald St. S., Hamilton, ON
Date:
October 2, 2019, 5:30pm-8:00pm
Instructor:
Dr. Robert Margeas
Location:
Rotsaert Dental Laboratory
71 Emerald St. S., Hamilton, ON
Date:
October 8, 2019, 6:30pm-9:00pm
Includes 2 CE Credits, light dinner and refreshments
Visit http://www.clinicalresearchdental.com or Call 1-800-265-3444 ext. 233 to Register. Registration closes on Friday, September 20, 2019.
Register before August 31, 2019, and pay only $149.95 + taxes
Regular Tuition : $175 + taxes
(Tuition does not include the Hands-OnLine LIVE kit)
What is Hands-OnLine Live?
Hand-OnLine LIVE is a new, innovative method of teaching hands-on dental courses via an interactive webinar format, LIVE. Every member of your group will have a Hands-On exercise. Utilizing this live webinar format, the instructor will review cases and demonstrate each step of the technique live, allowing ample time for participants to perform each step. There is an emphasis on the interactive feature of this format, allowing each participant to have the ability to ask questions and discuss the procedure, in real-time, directly with the instructor.
Freehand Diastema Closure
October 2, 2019 5:30pm-8:00pm
Course Outline
This 2-hour live stream hands-on course will teach you the principals of how to treat a midline diastema without the use of wedges or a matrix system. The step-by-step approach will teach you the pull-through technique that will allow perfect contact and contour without overhangs. This no preparation approach will simplify your life and help you create natural-looking restorations without removing tooth structure. This is truly augmentation versus amputation. Finishing and polishing will be demonstrated and performed by participants to prevent any marginal staining and white lines. This simple technique can add revenue to your practice and provide long-term restorations.
Course Outcomes and Hands-On Learning Objectives
Clinicians will learn:
How to use the pull-through technique for tight diastema contacts.
Finishing and polishing technique to prevent white lines.
The ideal technique for shade selection.
Who should participate
General Esthetic Dentists and Restorative Hygienists
Mastering the Class IV Restoration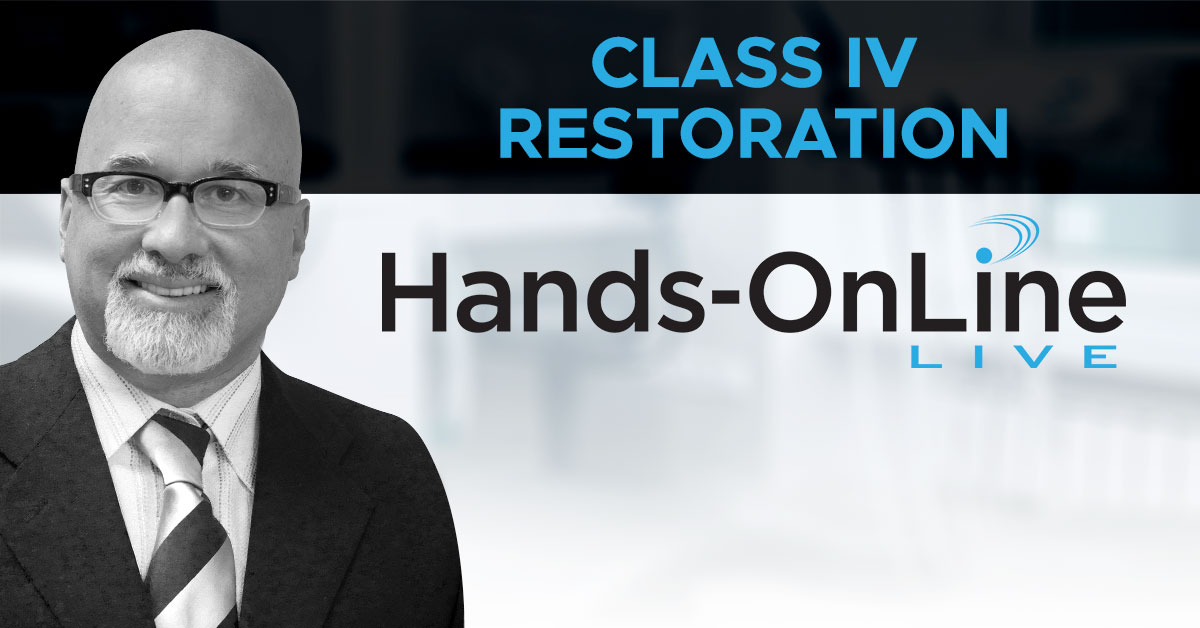 October 8, 2019 6:30pm-9:00pm
Course Outline
In this 2-hour live stream hands-on course, Dr. Margeas will review a typical Class IV case, then demonstrate each step of this technique allowing ample time for each participant to perform each step, as well as have the ability to ask questions and discuss the procedure in real-time. Matching the colour, opacity, and translucency of adjacent teeth when presented with a Class IV fracture is common and a challenge for most dentists, Every tooth is unique, with varying degrees of characterization in the form of opacity, translucency, incisal edge colour as well as enamel effects such as white spots or craze lines. When composite is the restorative material of choice, most Class IV cases require a layering placement technique. To mimic true enamel properties as well as dentin opacity, each material used must exhibit specific properties and be placed with meticulous care to ensure a natural esthetic result can be achieved. The use of a lingual matrix to replace the lingual shelf followed by precise placement of dentin, incisal and enamel shades can yield consistent and accurate results.
Course Outcomes and Hands-On Learning Objectives
Clinicians will learn:
How to create a lingual matrix and use it to replace a Class IV lingual shelf.
How and where to place Dentin, Incisal, Enamel and Specialty Enamel Shades.
How to create a life-like restoration.
How to create enamel texture to mimic real teeth.
A polishing technique that is fast and predictable.
Who should participate
General Esthetic Dentists
Dr. Robert Margeas
Dr. Margeas graduated from the University of Iowa College of Dentistry in 1986 and completed his AEGD residency the following year. He is currently an adjunct professor in the Department of Operative Dentistry at the University of Iowa. He is Board Certified by the American Board of Operative Dentistry. He is a Diplomate of the American Society of Dental Aesthetics Dentistry, a Fellow of the Academy of General Dentistry, American Society for Dental Aesthetics and International Team of Oral Implantologists (ITI). He has written numerous articles on esthetic and implant dentistry, and lectures and presents hands-on courses nationally and internationally on those subjects. He is currently the Editor-in-Chief of Inside Dentistry, on the Editorial Board of Compendium, and is a contributing editor to Oral Health in Canada. His memberships include OKU Honor Dental Society, American Academy of Esthetic Dentistry, and the American Academy of Restorative Dentistry. Dr. Margeas maintains a full-time private practice focusing on comprehensive restorative and implant dentistry in Des Moines, Iowa.